A Lot Goes Into End-Of-Life Care
It is an intimidating topic to talk about, and it is even harder to think about when the time comes to do so. When it comes to end-of-life care, the best way to look at it is to look through the lens of how we all expect to be taken care of: body, mind, and soul. Let's look at what end-of-life care actually includes when it comes to these three elements.
Physical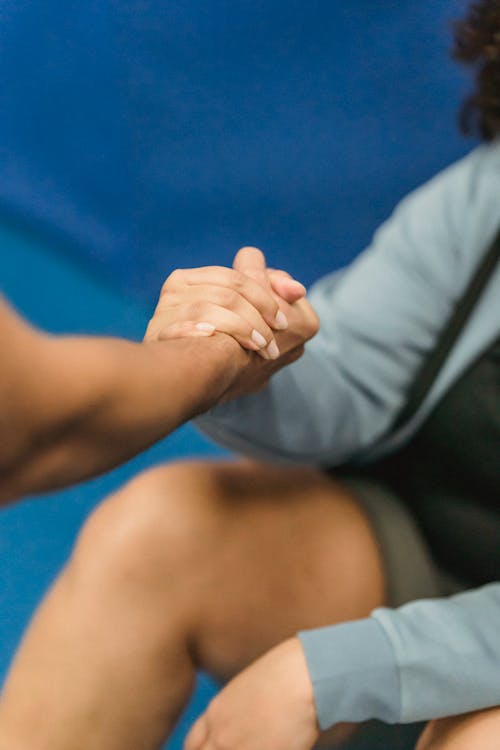 End-of-life care is an important way to provide comfort and dignity for a patient in their final days. This type of care encompasses not only physical needs but also emotional, spiritual, and social needs. Here are some ways that end-of-life care provides physical benefits to a patient:
Pain Management: End-of-life care helps manage the pain and discomfort associated with terminal illnesses through the use of medications, procedures, and therapies.
Mobility Assistance: End-of-life care can assist with mobility needs such as transferring from bed to wheelchair or helping a patient move around their home or other locations safely.
Respiratory Care: End-of-life care may involve providing respiratory support such as oxygen therapy, suctioning, and other forms of treatment.
Skin Care: End-of-life care may involve providing treatments to prevent skin breakdown such as incontinence care and proper positioning for comfort.
Nutritional Support: End-of-life care can provide nutritional support in the form of tube feeding, supplement drinks, and assistance with eating if necessary.
Monitoring Vital Signs: End-of-life care involves monitoring a patient's vital signs such as temperature, pulse rate, breathing rate, blood pressure, and pain levels on a regular basis.
Hydration: End-of-life care provides hydration through IV or oral supplementation to keep the patient comfortable and free from dehydration.
Prevention of Complications: End-of-life care includes monitoring the patient to identify and treat any new or developing complications that may arise in order to prevent further suffering.
Symptom Management: End-of-life care can provide symptom management by providing medications, treatments, and therapies to address various symptoms such as nausea, dizziness, confusion, and fatigue.
Comfort Care: End-of-life care offers comfort measures such as massage therapy, music therapy, relaxation techniques, and other forms of complementary therapies for comfort.
Emotional and Mental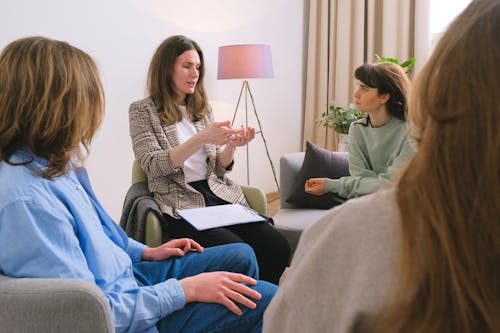 End-of-life care can provide emotional support for the patient, their family, and caregivers alike.
Respect: End-of-life care providers strive to respect the wishes and preferences of patients in every aspect, from honoring their decisions about treatments to respecting their privacy and dignity during every interaction.
Compassion: Compassion is key in end-of-life care; providers focus on making sure that the patient's stay is as comfortable as possible and aim to alleviate any pain or suffering they may be going through.
Communication: Providers are dedicated to having an open dialogue with the patient and using communication as an important tool when it comes to providing emotional support.
Emotional support: End-of-life care providers understand the emotional needs of their patients and focus on giving them the emotional support they need during this difficult time.
Comfort: End-of-life care focuses on providing physical and mental comfort for those who are approaching the end of life, from ensuring comfortable living conditions to helping with pain management.
Education: Providers work hard to educate families and caregivers about what to expect throughout the process and how best to show their love and support for the patient in their final days.
Spiritual guidance: For those seeking spiritual guidance, end-of-life care can provide a spiritual adviser or chaplain who will be able to help them navigate these difficult times.
Advocacy: End-of-life care providers work hard to ensure that their patients' wishes are respected and that they receive the best possible care throughout the process.
Guidance: Providers provide guidance for families and caregivers on how to handle end-of-life decisions, such as funeral arrangements or medical treatments.
Understanding: End-of-life care is unique in its ability to bring understanding, comfort, and peace to both the patient and their family during this time.
Spiritual

End-of-life care provides a variety of spiritual benefits for a patient.
Support to cope with the physical and emotional pain associated with the end-of-life process: End-of-life care is designed to provide comfort and relief from pain, as well as psychological support. This can help patients navigate their way through the difficult emotions they may be experiencing during this time.
Care from trained professionals who understand the needs of those nearing death: End-of-life care also includes specially trained nurses, social workers, chaplains, and other healthcare providers who understand what it means to be in such an emotionally charged place in one's life journey.
Opportunity to discuss concerns about spiritual matters: Patients may have questions or worries about the afterlife, and end-of-life care can provide them with a safe space to discuss these matters in an open and non-judgmental manner.
Respect for patient beliefs: End-of-life care professionals will respect any religious or spiritual belief systems that a patient might have, and will strive to help them maintain their faith during this time.
Support with making sense of one's life journey: End-of-life care also provides patients with support as they look back on their lives, helping them make sense of what has been and looking forward to the next steps in their journey beyond death's door.
Opportunities for contemplation: End-of-life care provides patients with the time, space, and resources to spend in quiet reflection, allowing them to contemplate their lives and how they want to use the time that remains.
Connecting with a community of support: End-of-life care also helps patients connect with people who can provide spiritual companionship during this difficult time. This may include family members, friends, or a house of worship.
Honoring traditions: End-of-life care honors traditional religious practices, such as prayer services or rituals that bring comfort to those nearing death's door.
Assistance in addressing unfinished business or relationships: Patients can work through any issues they may have with family, friends or colleagues while they are in end-of-life care.
Acknowledging one's spiritual needs: End-of-life care recognizes that each patient is unique and has different spiritual needs. It provides a space to explore these needs and find the path toward healing and peace.
Do I Have All I Need?
When considering your end-of-life care, you may ask yourself, "How do I know my care includes all that I need?" The first step to ensuring you have the end-of-life care that fits your needs is to have an honest discussion with your doctor about what type of medical treatments should be used at the end of life. This conversation should include discussing how much physical pain or discomfort you wish to experience and, if possible, how long the process should take. You should also discuss any spiritual, emotional, or financial concerns that may impact your care.
It is also important to have a written document of your end-of-life care wishes. This document should include what type of medical treatments you do and do not want in the event of an emergency or death. It's also a good idea to specify who will make healthcare decisions on your behalf if you become unable to make them yourself.
In addition to having a written plan in place, you may also want to consider creating an advance directive that names someone as your healthcare proxy—a person who can speak for you and make medical decisions if you are unable to do so. Advance directives can also include a living will, which states your wishes for care in the event of a terminal illness or permanent unconsciousness.
It is important to remember that end-of-life care plans are not set in stone—they can be updated or changed at any time. Be sure to review and revise your plan regularly, especially as your health status changes. You can also have conversations with family members and healthcare professionals about end-of-life planning throughout this process.