Can You Find Palliative Care In A Nursing Home?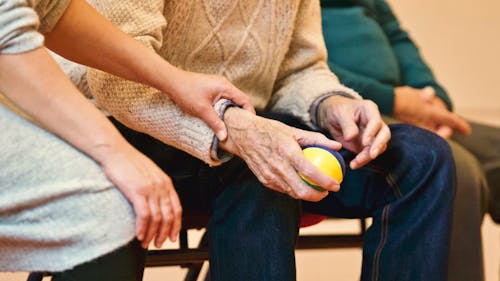 Nursing homes are a type of long-term care facility that can provide specialized medical and health services for elderly individuals. With the population aging, and more people needing nursing home care, one may ask: is it hard to get into nursing homes these days?
The answer depends on a variety of factors, including the availability of beds in the area and an individual's financial situation. In general, if an individual has poor health or low income, they may find it harder to gain admittance into a nursing home. The cost of living in a nursing home can be quite high; some facilities require an upfront payment or have expensive monthly fees. Additionally, many states have waiting lists due to limited funding and space restrictions.
There are certain criteria that must be met in order to gain admittance into a nursing home. Individuals need to demonstrate an inability to carry out basic daily activities, such as dressing and bathing themselves, without assistance. They also need to show a medical necessity for the specialized care offered by a nursing home. In some cases, individuals may need to pass physical or mental assessments before being accepted into a nursing home.
We no longer live in a society where a nursing home is the general consensus at a certain age, but it is still an option for many; especially those dealing with long-term illness.
Do All Nursing Homes Offer Palliative Care?
Many nursing homes provide palliative care services, although some may offer varying levels of care depending on their patient population. Some facilities may specialize in palliative care, while others may focus more on rehabilitation or long-term care. In general, most nursing homes will offer basic palliative care services such as pain management and symptom control for those who are terminally ill. Additionally, staff members at these facilities can assist patients with psychological support, spiritual guidance, and physical comfort.
There are also some nursing homes that offer advanced palliative care services such as hospice care for those who are nearing the end of life. Hospice provides specialized medical care, pain management, and compassionate emotional support to help patients cope with their illnesses. Other amenities may include spiritual counseling, bereavement support groups, and massage therapy to reduce stress and provide relaxation during difficult times.
Is This A Popular Option?

When it comes to palliative care, nursing homes are an increasingly popular option for those who need end-of-life services. Additionally, the nursing staff will work closely with the resident and their family to ensure that all medical needs are addressed in a timely manner, and that any pain or discomfort is managed correctly.
Nursing homes that provide palliative care also have access to specialized equipment such as adjustable beds, wheelchairs, lifts, and other assistive devices to make life easier for those with serious illnesses. The staff is trained on how to use this equipment properly and safely so that it provides maximum benefit for the patient. Furthermore, nursing homes that offer palliative care often have specially-trained nurses who are familiar with the unique needs of those facing end-of-life situations.
What Specific Treatments Do Nursing Homes Offer?
Here are several specific treatments that many nursing homes offer for palliative care.
Pain Management: Many nursing homes offer medication management services to help manage pain in those receiving palliative care. Depending on the severity of the pain, medications may be prescribed, including opioids or other strong analgesics. Nursing staff will also work with residents to find non-pharmacological approaches such as massage therapy or relaxation techniques to reduce pain and improve quality of life.
Nutrition Support: The aim of nutrition support is to optimize health while managing illnesses. Nursing staff will work with residents to provide nutritional support in the form of tailored diets and fortified foods if needed. Nutrition education may also be offered so that residents can make informed decisions about their dietary needs.
Psychological Support: The end-of-life process can be an emotional time for both the resident and their family members. In order to ease this transition, many nursing homes offer psychological support through individual counseling or group therapy sessions. These sessions help individuals cope with fear, anxiety, depression, and grief in a supportive environment.
Symptom Management: The goal of symptom management is to reduce symptoms such as pain, fatigue, nausea, shortness of breath, and other discomforts associated with terminal illnesses. The nursing staff will assess the resident's symptoms and develop a tailored care plan to reduce them. This may include medication, physical therapy, or other treatments that are designed to improve comfort and quality of life.
Spiritual Care: Many nursing homes offer spiritual care services for those who wish to have their spiritual needs met at the end of life. The chaplain or spiritual advisor can provide pastoral counseling and emotional support as well as helping residents come to terms with their mortality. Other services, such as prayer groups or meditation classes, may also be available depending on the facility's resources.
Social Support: Loneliness is an issue faced by many seniors in nursing homes, especially those receiving palliative care who may not be able to participate in activities or socialize with other residents. To combat this, many homes offer social support services such as facilitated group activities, visits from volunteers and visitors, and one-on-one sessions to help reduce isolation.
End-of-Life Planning: Preparing for the end of life can be difficult for both the resident and their family members. Many nursing homes have specially trained staff who can provide guidance in planning for funerals and other arrangements that need to be made at the time of death. This helps ensure that all necessary steps are taken before it is too late.
Are Nursing Homes More Successful?

Nursing homes can play a vital role in providing palliative care to their residents. Studies have shown that nursing homes that offer palliative care often experience more successful outcomes than those that do not provide this type of care. Those facilities with comprehensive palliative services are better equipped to meet the needs of their residents and ensure they are receiving quality end-of-life care. Additionally, staff members at these facilities typically receive specialized training in providing palliative services and understanding how best to support patients in emotional distress.
Nursing homes that offer palliative care also tend to have better ratings from residents and their families. Residents report feeling more comfortable in these facilities, as they know their needs will be cared for by a team of experienced professionals. Families are typically grateful for the compassionate care that their loved one is receiving during such an emotionally-charged time.
Nursing Home Palliative Care Does Work
Ultimately, access to professional palliative care at a nursing home can provide much-needed solace and comfort for those suffering from serious illnesses. It is calming to know that your beloved one is getting the specialized medical attention they need from experts who comprehend their particular needs when it comes to end-of-life situations. Moreover, family members and caregivers can be reassured in knowing that their loved ones are being taken care of with honorability and respect.
If you are looking for good options, then finding the right nursing home that offers quality palliative care is essential in achieving a good quality of life for individuals receiving end-of-life care. When looking for a nursing home to provide palliative care services, ensure that their staff is trained and experienced in providing compassionate and appropriate care to patients. Additionally, consider checking if the nursing home offers any additional services, such as bereavement counseling or spiritual support, which can help those who are dealing with end-of-life issues. Finally, ask questions about how the facility approaches pain management since this is an important part of providing effective palliative care. With these tips in mind, you can find the perfect nursing home for your health needs and get good palliative care.